Home » NPG Records: Prince biography
NPG Records: Prince biography
By Goldies Parade
Part 5 – My Name is Prince
(97-2003)
When embarking out on the Jam of the Year Tour in 1997, Prince decided to remain on the road until the expiration of his contract with Warner Bros. Records: 31 December 1999. Between touring, Prince focused his resources on selling music on the internet through his new label, NPG Records. Distributing both his recently written and archive music through this channel and directly to his fans via their own computers eradicated dependency on recording contracts and industry middleman, in result this boosted future royalties from 20% to as high as 70% per sale. Now responsible for his own marketing, Prince sought to tighten the intellectual property on the use of his trademark male/female love symbol, Prince love symbol. In 1998 Prince sued nine fan-sites, citing inappropriate use of the glyph, official photos and for promoting bootlegged recordings. It was a polarising move, which pitted both press and public opinion and many fans against him. The case was later dropped, but not before great damage and ridicule had been done to his reputation, for Prince himself was in a period of great personal change. He set up the charity Love4oneanother, to aid the homeless, and through the spiritual guidance of Larry Graham gave up his signature cussing and lubricious lyrics. Prince was instead focussed on re-moulding his legacy into a more thoughtful, calmer, more artful-artist, and relieve himself of the pressures to rely on chart success as the measure of financial success. Prince would divorce himself from the music industry, which he saw was run by accountants than genuine curators and admirers of music. His band, too, underwent a refresh and the line-up of the original New Power Generation by the close of his mammoth twenty-four month Jam of the Year Tour was replaced with new band members: notably, Rhonda Smith (bass), John Blackwell (drums) and later, Renato Neto sharing keyboard duties with Morris Hayes. Hayes would become the longest serving member of any of Prince's bands.
Whilst record labels relied on physical, CD, sales, Prince's success with his online venture 1800newfunk.com, came as a surprise both to him as well as the industry, for in 1998 music in digital format was an emerging medium. Prince was pioneering in making use of the Internet to both reach out to fans and directly distribute his music. Furthermore, and without a single cent spent on advertising, his online internet store sold 250,000 units of his Crystal Ball album, a triple CD set containing mostly recent but previously unreleased material from his fabled vault (even recycling the name for the set of an early incarnation of the Sign O' The Times album). This music was free from the obligations of a recording contract, and Prince was at liberty to distribute it at the volume and rate only he desired. This triple album even contained a companion CD of newly recorded acoustic material: The Truth, which he intended to release with recently defunct EMI Records.
His internet venture saw Prince become a pioneer and the first major artist to embrace the internet as a tool to market and distribute music to fans directly. His efforts received recognition, winning Yahoo's choice for Best Internet Single for his 1800newfunk.com release The War – an award he repeated to win the next two years. Prince encouraged other artists to 'go it alone' and 'emancipate' themselves from recording contracts, but still would concede record companies, although had little liking for, were still vital to establish lesser known acts onto the music scene. Prince knew perfectly that as an independent, NPG Records lacked the distribution and marketing clout of the leading and multi-channel labels, particularly Time Warner, which was able to produce a film, create its soundtrack and promote them through its own print and television networks. So Prince began to negotiate a string of one-off album deals with the majors he felt could work with mutually and harmoniously in the wake of his positive experience with EMI Records. Like his arrangement with EMI, Prince would impose the same proviso with all future deals, that he retains the ownership of the master recordings and that no physical contract even exist, in deals quite literally sealed by a handshake agreement.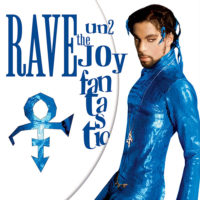 Prince struck individual deals for his next two albums. Awarding BMG the release of Newpower Soul in June 1998, and Arista Records for Rave Un2 The Joy Fantastic in November 1999. Furthermore, to affirm his distrust with 'CONtracts' as he so-called them, in December 1998, even to the surprise of his wife Mayte, Prince announced to a press conference in Spain that he was to annul his marriage, citing the couple needed no piece of paper to make them partners. The fact is, it was at this time Prince met Manuela Testolini, a staff member at his Love4oneanother charity. This was the result of a seismic event in Prince's life, for on 16 October 1996, Mayte had given birth to their son, whom she named Amiir, however due to complications caused by Pfieffer's syndrome (type 2), a very rare and fatal skull hardening deformity, the child's life support was turned off just one week later, on 23 October 1996. The tragedy rocked the couple, but after the miscarriage of their second child in 1998 and the growing onset of Prince's spiritual direction, they drifted apart and separated in 2000. Since meeting Larry Graham in 1997, Prince placed his solace in religion and under the guidance of Graham converted to the Jehovah's Witness faith in 2001.
Meanwhile, Warner Brothers continued to monetise Prince's unreleased catalogue, that which predated 1996 – the music they still owned the published rights to. To go towards recouping the lost advances for Prince's contractual pay-outs, Warner released The Vault… Old Friends 4 Sale in August 1999, and followed it with a second greatest hits compilation The Very Best Of Prince in May 2001. In response to this, Prince delayed his world tour to March 2002 so that he would not be construed to promote or endorse the compilation's release. In March 1999 Prince advertised the Newfunk Sampling Series, his own plan to commercialise and make available over 700 royalty-free audio samples of sounds created in his Warner era, to allow DJs and record producers mix these into their own music. However, the release of the sampling series, a $700 seven-disk set, was suddenly and without reason withdrawn close to its release date, along with the permission for artists to use samples of his music.
The advent of the Millennium brought about a resurgence, but not unexpected, interest in Prince's apocalyptic single 1999. Warner re-issued the original single and charted in Billboard's top ten, but Prince created his own re-mastered and rival version 1999: The New Master – since he was unable to re-release any of his Warner era material himself unless he re-record and add a different artistic slant to the music. The New Master was distributed by NPG Records and, because Prince was still under the name of the unpronounceable Prince love symbol glyph, the release is credited to the Revolution in reference to whom the original 1982 single was credited. Prince's animosity towards Warner's ownership of his back catalogue found the two over the course of the ensuing decade countering each other's release with their own: the new music from Prince; Warner, the popularity of his greatest hits. Whether intentional or not Prince's new found notoriety over his name change to a glyph unearthed a master stroke of brand creation, as everyone both inside the industry, fans, and the wider public alike was equally aware of and fascinated by this bizarre change of an individual's moniker. The Artist Formally Known As Prince was often the butt of jokes, but nonetheless, it was Prince's name rather those of his contemporaries that was subliminally embedded into the mindset of popular culture, even in spheres of public unlikely otherwise to ever have known of him. References of Prince love symbol were made in TV and print advertising, which after all deflected the joke of the name change back to the perpetrators of the mockery than upon Prince himself. For curiosity in him spawned a surge of new interest, not only in Prince's back catalogue, but also elevated public awareness in his campaign for the music industry to improve the legal rights of musicians.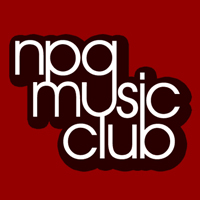 Once the contract with Warner had finally expired on 16 May 2000, and to much joy, The Artist Formally Known As Prince announced he would take up his birth name and be known once again as Prince. With the music he had stockpiled when denying Warner Brothers the songs he wrote during his embittered dispute, his now former label, plus his long term desire even to offer it freely and directly to fans, Prince was keen to completely divorce himself from the conventional music machine that he had become to distrust, and leverage the internet as the primary medium with which to distribute his music. In July 2000 he founded NPGOnlineLTD.com a pioneering hub for fans to subscribe and download to their content his latest and previously unreleased music. In March 2001 his online venture evolved into the NPG Music Club, a website entirely dedicated to make available to subscribing members (each paying a one-time subscription of $100) the many tracks that would otherwise have languished in his vault. The club offered many benefits, which in addition to swathes of unreleased songs and live recordings, gave members exclusive CDs and access to front row seating and sound checks at concerts. The website attracted some 5,000 subscribers and saw Prince recognised as the first major artist to embrace the internet as a legitimate medium of music distribution.
Following a year out to recuperate: the death of his son and breakup of his marriage still very raw, Prince shed his much of his animosity toward the music industry and became increasingly at peace. He joined the Jehovah's Witness in 2001 and with that adjusted his entire musical outlook. Prince was no longer interested in writing radio-friendly hits but wanted to experiment new avenues for his output, now free from the past constraints to his creativity and the need of mass appeal required to service a $100m recording contract. Prince turned his focus to jazz fusion and instrumentation in his next projects.
In 2001 he released what became perhaps the most experimental and spiritual album in his career, the highly innovative The Rainbow Children. This album is special, in that although it was a solo project, it was recorded with a live band which creates its earthy sound. Prince's usual recording regime often began with him laying down the drum track entirely from memory, then adding each instrument separately, which allowed him to perfect the audio. Finally he would add his vocals – sending out the sound engineer so to be in the studio alone. The Rainbow Children was followed in quick succession with One Nite Alone… a piano album, released in 2002 and inspired in part by his father's death, and in response to his fans' pleas to make one. After the resulting theatre tour, also named One Nite Alone…, came Xpectation and N.E.W.S.. The latter two releases were entirely instrumental, and in January and June 2003, completed a run of albums only available through his subscription website NPG Music Club. Although they (with the exception of Xpectation, were subsequently released through traditional channels through smaller, independent outfits, internet sales at that time were illegible on Billboard's charts. Not that Prince cared about charts. Because of a resulting and lengthy departure from mainstream charts and his reluctance to appeal to them hardened, the jazz fused The Rainbow Children, which due to its musical depth gained paeans of praise from critics, marked also the first album by a major artist released on the internet ahead of its physical commercial release. Its resulting limited distribution and experimental vein achieved only moderate commercial impact, Prince's subsequent One Nite Alone … Tour in 2002 was an untypically low key affair.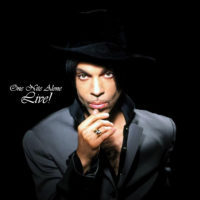 Playing only to theatres and finding many industry insiders believing it signalled Prince's farewell outing, the tour was viewed as Prince's retirement from mainstream music. He was deemed a diminished artist basking in the decline of relevancy, for musical trends had changed. The tour is actually considered by fans one of his best. Upon the tour's conclusion Prince took an uncharacteristic step to release his first ever live album One Nite Alone… Live and accompanying DVD Prince: Live At The Aladdin Las Vegas containing footage of the tour's final show; further fulling speculation of his pending retirement. The release of a live album was noteworthy, with it Prince ended a lifelong vow never to release an album of a live concert, because doing so was to his mind necessitate choosing his definitive performance. The tour was a resounding success with critics and at the box office alike. Playing small venues again gave him renewed vigour, and the experience boosted Prince's confidence that he could become a chart success once more.
You can dance if you want to.
Taking the unusual step to allow fan club members into every sound check, the intimacy of the One Nite Alone… Tour provided a rallying boost among his fan base. He left everybody baying for more, yet even more importantly its stripped back production kept financial overheads to a minimum, boosting the profitability earned. Opposed to the Lovesexy Tour who's entourage numbered ninety, the One Nite Alone… Tour set Prince a personal precedent to employ only local and minimal crews and cut his travelling entourage to just his band and a handful of staff. The experiences of this tour would inadvertently begin a new evolution in Prince's touring career.
On the home front, events struck took a painful turn. His father John L. Nelson died aged 85 on 25 August 2001, shortly after he and Prince reconciled their fractious relationship which lasted since his childhood. Prince dedicated the One Nite Alone… album to his memory. Then on 15 February the following year, his mother Mattie Shaw died, aged 68. Prince secretly married Testolini in Hawaii on 31 December 2001. So secret was this wedding in fact, only when filing for their eventual divorce in May 2006 was their marriage able to be confirmed. Yet for the meanwhile, Prince seemed energised and happy enough to return to writing radio-friendly music once again and even dare think about the previously unimaginable – a return to the top of the charts and rekindle his success of old.
Part 6 – Welcome 2 The Dawn
(2004-13)
2004 witnessed a crucial and surprise turning point in Prince's career. The release of N.E.W.S. in the wake of The Rainbow Children and Xpectation appeared to underline Prince's creative departure, both from popular music and commercial success in favour of his embracement of jazz. Despite being his lowest selling album to date, N.E.W.S. still met critical acclaim and got nominated for a Grammy Award. Yet the combination of this nomination and the coincidence 2004 marked the 20th anniversary of Purple Rain, Prince was invited to perform alongside Beyoncé at the 8th of February Grammy ceremony, in a special and rocking duet of Purple Rain. This appearance became a viral hit, plus that March Prince was inducted into the US Rock And Roll Hall of Fame. The two events galvanised public appreciation of Prince and his popularity soared. Furthermore, to the delight of fans, his next and as it would be 28th studio album Musicology heralded Prince's return after a lengthy and self-imposed exile, to the top of the Billboard charts. Full of radio-friendly tracks, it was Prince's highest selling album of the 2000s. Prince began to look at himself less seriously than previous and more at ease writing popular, catchy, hooks and tunes once more, rather than focus on less accessible but more artful releases of late. Prince was more concerted in his post-Warner life to escape the shadow of his own past success; "My only competition is? Me in the past" acknowledged in his song Don't Play Me.
By writing Musicology Prince seemed to have shed his ghosts. Released by Columbia Records that April, the album went double platinum and to the surprise of many, most of all Prince, peaked in the charts at number 3. Musicology had delivered Prince's best commercial success since Diamond And Pearls with Warner over a decade previous, and its supporting tour was also so popular it drew Prince's biggest attendances since the Purple Rain concerts of 1984. The Musicology Live2004ever tour grossed $90m from the 1.47m tickets sold across its 89 shows. Musicology also won Prince his fifth and sixth Grammy's (for Call My Name, and the album's title track Musicology – his first gongs since 1986) and cemented the industry's acceptance of his return to music's mainstream. Although Prince would later deny this was any form of comeback because he had never by definition been 'away' and that he was uninterested in chart success anyway – 2004 nonetheless saw the revitalisation of his career and the resulting successes since. The 'comeback' also rekindled Prince's doubt that his current output was able to ride high in the charts, as well as confirm his musical relevance now into the fourth decade of his career. In 2004, Prince released two digital albums, via NPG Music Club. They were to bring together in two collections much of the songs released during the life of the club. The first The Chocolate Invasion mostly containing songs Prince intended to release on an aborted album named High, was joined on the same day by The Slaughterhouse.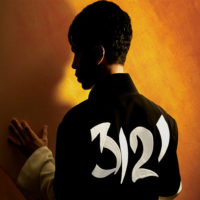 Having virtually decamped from Minneapolis, to Los Angeles where he rented a home, in 2006 the name of his next album, released this time by Universal Records, was named after this new home's street number – 3121 Sierra Alta Way, West Hollywood. Critics hailed 3121 his best work since the 1980s, and the record buying public thought so too, sending it straight to number 1 in the Billboard charts – his first album to hit top spot since Batman in 1989. Prince had always the knack to produce hits at times it mattered: Kiss was written to restore the momentum lost by Around The World In A Day; and The Most Beautiful Girl In The World came about only out of a snub to a Warner executive whom told Prince he had no more hit records left in him. Yet capitalising on his newly discovered momentum, Warner Brothers prepared their release of a third greatest hits package. Called Ultimate it contained Prince's biggest hits between 1979 and 1993, and devoted a second and entire disk to long lost extended versions, in the attempt to ensure even Prince's most loyal fans would purchase this compilation of what was another repackaging of hits they already owned. Ultimate was scheduled for a March 2006 release, however Prince filed an injunction to delay this since it coincided with that of 3121, but so close to its street date, many copies of Ultimate could not be cleared from the shelves in time and consequently ended up on the black market as sort-after items. Because many fans had now already purchased their copy through unofficial sources, by the time Ultimate got its official release that August, sales were much diluted in result and the set achieved only moderate success in the charts. 3121 came out the winner, and was cause for much reason to celebrate, for Prince was about to become the centre of some quite enviable exposure.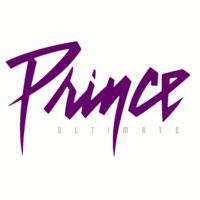 Turning to a new project and requiring too much effort to run, NPGMusicClub.com was suddenly closed and permanently so on 4 July 2006. But that November, Prince was inducted to the UK's version of the Rock And Roll Hall of Fame, and in that very month he began a run of highly lucrative revue shows at a major Las Vegas hotel, The Rio Suites. Performing a revue of his hits twice weekly in his custom built Club 3121 – complete with adjoining restaurant, the Jazz Café – the shows were hugely successful and well received: extending its run through to the following April. This concept of a series of single-venue shows would inspire Prince to undertake another 'residency' but at a grander scale. Whereas the capacity of Club 3121 permitted a nightly attendance for approximately 800, Prince's plan was to run no less than 21 shows at London's newly opened O2 Arena, boasting capacity for 23,000 fans per show. Such was the scale of this undertaking it would require the sale of almost half a million tickets and all at one single venue. Further to this, without a hit album to support and that his last major chart success was as far back as 1995, The Most Beautiful Girl In The World, even someone with this ability of showmanship, to draw crowds at this number could more likely prove Prince's star appeal was instead on the wane, the venture was high risk and audacious even for an internationally renown act of his calibre.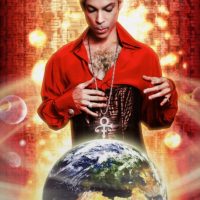 Fortunately, Prince begun 2007 with a major boost to his esteem. A fifteen-minute performance during the halftime slot of the 4th of February's Super Bowl XLI in Miami – the most coveted and, with over 140 million viewers, the most watched event in the American TV calendar, he played a medley of five songs. This performance went down into history as the best halftime show ever. Coupled with a Golden Globe that January for the track, The Song Of The Heart, which he wrote and performed for Warner's animated movie Happy Feet (first new material he had given his former label since 1996's Girl 6), the summer hosted Prince's long-awaited return to Europe with his sell-out 21 night London residency, The Earth Tour. Comprising an unprecedented run of 21 of sell-out shows at the 23,000 capacity O2 Arena, he fulfilled a decade long desire to 'free music' by giving away for free its accompanying album Planet Earth to every attendee at the concerts. Although he had done this already with Musicology, including it in the price of the tickets to the attendees of his 2004 tour Planet Earth, in addition to its free distribution at the concerts, became the first ever new album given away completely free by a major artist as a cover mount on a national newspaper. It was released with The Mail On Sunday in the summer of 2007 in the promotion for the London shows. The Earth Tour was highly unusual in that the accompanying album was in effect a tool to promote the tour, rather than the traditional purpose of the tour supporting the album. This role reversal infuriated the music industry, particularly Columbia Records who was the label with the deal to distribute the album commercially. Columbia in response refused to release it in the UK, since it was already freely given away to the half million attendees of the London shows plus the readers of the Mail On Sunday. To Prince this did not matter. The album was highly acclaimed and in 2008 the song Future Baby Mamma won Prince a seventh Grammy.
Prince's follow up album was issued to mark the anniversary of his 21 date London residency. Named Indigo Nights it comprised recordings from two after shows performed at O2's adjoining club, IndigO2. The CD was issued as a sleeve insert to the book 21 Nights, a behind the scenes photo documentary by Randee St. Nicholas recording his record-setting London stint.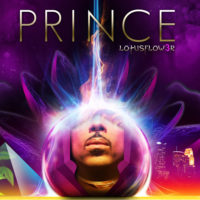 Buoyed by the unconventional means which he was able to distribute Musicology and Planet Earth and still averse to signing a conventional recording contract again, other than through informal and ad-hoc single-album arrangements, Prince continued to explore ever new channels to distribute his music. In March 2009, his next venture was a triple-disk set containing no less than two entirely new studio albums LotusFlow3r and MPLSound of his own, plus an album featuring his latest protégé and girlfriend Bria Valente, titled Elixer this too was written and produced by Prince. Although originally intended to release them separately, they were combined as a packaged set and released through an exclusive deal with the North American discount-retail chain-store giant Target. Even despite this restricting its release potential (and was unavailable abroad) the set still managed to almost top the Billboard charts in the US and reach number 2. His resounding success in 2007 and that he was again able and willing to aim for and reach the top of the charts, allowed Prince to content himself with mainstream and musical relevance once more. Unlike his extravagances of the 80s and 90s, Prince by now got his spending under control, purged of his vast entourages of the past, and kept distribution arrangements short lived and to one-off deals that would guarantee bulk unit sales rather than rely on the turbulent and unreliable income of royalties. Having agreed a fixed fee with the UK's Mail On Sunday in 2007 to distribute Planet Earth as a free cover mount, Prince repeated this in 2010 for this 35th studio album 20Ten, forging similar deals with an array of European newspapers to freely distribute it throughout July that year. Although the plan to distribute it as a retail disk in the US never materialised, Prince's discussions with Warner to distribute it with them as a deluxe edition reveiled green shoots in reconciliation, and the showed that the door had finally reopened for a collaboration with his former label at some point in the future.
Having struck a deal to distribute 2.5 million copies of 20Ten in the UK as a cover mount on the Daily Mirror, and rather rely again on the outcome of chart success and the anxiety and uncertainty that presented, especially now in an age troubled with diminishing CD sales (Prince was unimpressed with Universal for their promotion of 3121, and Arista with Rave Un2 The Joy Fantastic) plus the ever increasing spread of ripped material on the internet, Prince's frustration with piracy and of the digital music it espoused spurred to him withdraw from online avenues completely, and closed down his subscription website lotusflow3r.com on 23 March 2010. Against the backdrop of his frustration over the internet's facilitation of pirated material and how the explosion of digital music replaced the more earthy sound of analogue, he declared shortly after the release of 20Ten he had no intention to record another album again. He declared also the internet was 'dead' and that he had no place on it, and instead dedicated much of 2011/3 touring, chiefly in US, with what was essentially a string of smaller tours all under the umbrella Welcome 2 America. This lengthy tour included two single-venue residency style stints – Welcome 2 Chicago and the 21 Nite Stand – as well as encompassed the Welcome 2 Canada and Welcome 2 Australia micro tours plus a headlining tour of European festivals – involving his first ever appearance at a UK festival (snubbing Glastonbury, the obvious venue and despite their many invitations, by choosing a younger and lesser known rival The Hop Farm event, in July 2011 instead). But during the Canadian leg of this tour Prince released the digital single Extraloveable, his first use of the internet since closing lotusflow3r.com the previous year.
Part 7 – Status Symbol
(2013-16)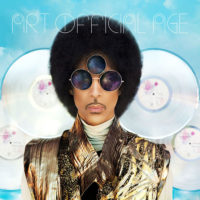 Four years were to pass before Prince released his next studio album. Taking to Twitter under an anonymous account bearing the profile 'international art thief' he built momentum for his new and all-female backing band, 3rdEyeGirl – Hannah Ford (drums), Donna Grantis (guitar) and Ida Nielsen (bass) – and launched his first website since 2010, 3rdEyeGirl.com at the outset of 2013 to release their recordings. Inspired by this fresh band, their introductory Live Out Loud Tour performed two shows nightly along the west coast USA throughout the spring of 2013. In this promotional tour 3rdEyeGirl expanded to shows in the festival circuit later in the year, but come the spring of 2014 Prince set out to promote their debut album, Plectrumelectrum. The first phase of their 2014 tour formed of a series of 'guerrilla' concerts across London, where that February the quartet began with a series of hit and run shows played at a variety of iconic venues and announced barely a day before, even sometimes on the day of the event itself. The second phase of the tour returned to the UK in May, billed as the Hit And Run Part II was performed at larger venues. However last minute the shows were announced they instilled the sense of occasion into every performance and the longevity of the tour was purely relied on the excitement created, to which Prince responded in kind. When Plectrumelectrum was eventually released on 29 September 2014, it was unexpectedly joined that day by Art Official Age – Prince's first solo album in four years. Maintaining his unique tradition to employ ever new avenues to release and promote his music, this double release came under exclusive license to Warner Brothers Records, no less. This reconciliation between Warner and Prince was much welcomed among fans and rekindled a return to the partnership of old which had forged the halcyon years of Prince's career: both albums peaked at 5 and 8th in Billboard's chart as a result.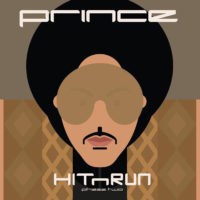 In 2015, Prince continued to pursue alternative outlets for his music, and for his next album HITNRUN Phase One was released that September with TIDAL a premium streaming platform, albeit to the consternation of many fans (and possibly for this reason) it was quickly also released on CD. Like with Art Official Age, HITNRUN (a nod to his 'Hit N Run' concerts of 2013-5) a follow-up album appeared on TIDAL without notice that December, HITNRUN Phase Two. Both albums were co-produced with Joshua Welton and marked the first occasions in his 40 year career that Prince had produced his albums with someone else – arguably under the intent to reinvent his appeal and reach new and younger audiences. HITNRUN Phase Two, tragically, would be final album Prince would ever release.
Prince embarked on what became his final tour in 2016. Postponed from late 2015, The Piano & A Microphone tour was a series of stripped down shows with simply Prince on a piano and a microphone. The shows were launched at Paisley Park in January 2016 and began in Australia on 16 February. Its format was open and honest, and some say it was his best tour in his career because it was so bare and candid. Serving as a masking chronic pain Prince suffered in his hips, following years of enegetic performance, the format would enable him to tour but remain seated at all time. He would never complete this tour.
The year and tour started in a period of great personal reflection by Prince. In March 2016, he announced to great surprise and shock that he had struck a deal to write his own memior. And on the tour's opening night, he received word of the sudden death of former girlfriend Denise "Vanity" Matthews at the age of 57, the news crushed him. When the tour headed to America, what became its and indeed Prince's final ever shows, took place in Atlanta on 14 April 2016. The shows had been rescheduled from two cancelled concerts Prince was due to perform on the 7th, for which he apologised to the audience during the show on the 14th, that he had done so due to feeling "under the weather". Some, however, thought he was covering up a more serious illness and sparked a wider concern over the state of the star's health. During the subsequent return flight to Minneapolis in his chartered 1988 Dassault Falcon 900 jet, departing Hartsfield-Jackson Atlanta International Airport at 12:51am on 15 April, and joined by best friend Kirk Johnson and singer and current girlfriend Judith Hill, Prince suffered a seizure and lost consciousness. At 1:12am the plane radioed a request to make an emergency landing at Moline, Illinois, a mere 48 minutes from Prince's destination airport. On its arrival, an emergency call was put and paramedics boarded the plane whilst it was still sat on the runway, treating Prince with an opiate revival shot Narcan and transferred him by ambulance to Trinity Moline Hospital. Prince recovered, and discharged himself three hours later and resumed the flight home at 10:57 that morning, quickly telling concerned fans he received emergency fluids for flu-like symptoms.
Wait a few days before you waste any prayers.
Many were far from convinced that a plane would undergo an emergency landing for a simple case of flu and believed something more serious was at hand. Concern over Prince's health had been bolstered by uncharacteristic behaviour in previous months: his decision to write a memoir; the cancelled European leg and the original dates of the Piano & A Microphone tour, a tour that was a seated performance and the most introspective in his career. On the 16th, Prince hosted a dance party at Paisley Park studios and, whist he did not perform, he briefly appeared to scotch rumours that he was gravely ill. Telling the audience to "wait a few days before you waste any prayers". However, over the six days that followed he made frequent trips to a local Walgreens pharmacy to obtain powerful prescription painkillers. He subsequently relapsed and sought urgent medical advice but his health deteriorated before that was received.
The medication you were given has put you in suspended animation for quite some time.
At 9:43 on the morning of 21 April 2016, emergency services were called to Paisley Park Studios where Prince was found slumped and unresponsive on the floor of an elevator. They declared Prince dead at the scene. His body was cremated on 23 April in a private ceremony organised by his sister Tyka Nelson, and attended only by close family and bandmates Sheila E and Larry Graham. The ensuing investigation by the medical examiner ruled Prince's death had been caused by an accidental overdose of the powerful opiate-based painkiller fentanyl – a synthetic opioid that is up to 50 times more powerful than heroin and able to be fatal with a dose of just a quarter of a milligram.
News of Prince's death arrived as nothing less than an immense shock to fans and media alike. Prince, slight of frame, an avid basketball and ping-pong player, vegan, a non-smoker and teetotaller, was outwardly the picture of health. However, it is believed he became dependant on the ever more powerful painkillers to seek relief from the suffering he had long endured in his hips, the result of years jumping from stage risers and performing splits during his live shows. Despite requiring hip replacement in 2009, it is understood that he refused surgery because the Jehovah's Witness faith does not permit blood transfusions. He instead fought off the pain by taking increasingly potent medication, and attended public appearances holding a walking stick, which most believed at the time was just a mere fashion accessory. His dependency on painkillers destroyed his heath. In consequence of his emergency hospitalisation following his mid-flight seizure, Prince sought help from addiction specialist Dr Howard Kornfeld. Kornfeld, founder of San Francisco-based pain medication addiction clinic Recovery Without Walls, was unable to attend to Prince that day but instead dispatched his son Andrew to assess the star ahead of a meeting arranged for 22 April. Andrew, Kirk Johnson and a Paisley Park employee discovered Prince dead when arriving at Prince's home the morning of April 21st, Kornfeld putting the call to the emergency services. It is likely Prince had lain dead for six hours and was later revealed the concentration of fentanyl in his blood was 67.8 micrograms per litre: death commonly occurring with concentrations of the drug at between 3 and 50 micrograms per litre.
Keeping with Prince's wishes, Paisley Park, his home since 1985 and up to the time of his death, opened to public tours on 6 October 2016. Now a Graceland-style attraction and museum studio complex, fans are able to make a personal pilgrimage to the site where Prince had lived and created so many of his hits that brought joy into countless lives worldwide. Now in the control of The Prince Estate, songs from the now opened Paisley Park vault are currently being released by Warner Brothers. Sony Legacy Recordings now own the rights to his catalogue post 1993. His unfinished memioir The Beautiful Ones was published in October 2019.
Prince both shaped and prophesied the demise of the traditional music industry and led the charge for freely distributed digital music. He possessed the courage to take an unprecedented stance against the music industry when other artists feared to do so and fought for – and won – the ownership of his music. Every major artist today is able to exercise their paternal right to their music, as a direct result of Prince's intervention. He not also transformed the careers of the many artists he supported and nurtured but had given them their future careers.
He's a better guitarist than you are. He's a better singer than you are. He can dance better than you. His songs are better than yours.
As an artist who has written many of most recognizable songs for a generation, by the end of his life Prince was able to be content in that money and art could after all cohabit in his life. Much maligned, but very much copied by those who malign him, Prince was the ultimate showman and single-handedly shaped today's perception of popular music. Yet don't take my word for it, take it from David Fricke of Rolling Stone magazine: "His dregs are better than most people's carefully calculated product."
Famously able to survive on only with few hours' sleep a night, and during the day write, record and produce an entire song from conception to completion, Prince who once vowed to write and record as least one song for every single day until his death was tireless in his love of music. The perfection of his craft gives the soundtrack to the lives of the millions who loved him, and all so dearly miss him.
RIP Prince. I wish U heaven
Goldies Parade, 2016.
Prince biography »
Delirious: The Warner Era (1958 – 1990) & The Warner Dispute (1991 – 1996)
© Goldies Parade, 1998 – 2021 | Privacy