Home » Prince Discography » Prince Albums » Art Official Age
Art Official Age
© 2014, Warner Bros. Records
BUY ON AMAZON
Singles
Review (5 / 5)
Prince Biography
Prince Albums
Art Official Age
Warner Bros. Records
Prince's genius remains intact.
Art Official Age heralded Prince's first release with Warner Brothers since the acrimonious breakdown of their relationship and much publicized dispute of the mid 1990's. The album's second single, coincidentally named The Breakdown, was released to coincide with the 18 April 2014 press announcement of Prince's return to his former record label and the agreement for them to reissue re-mastered versions of his albums recorded under his previous tenure (1978 to 1996).
Art Official Age (a play on the word 'artificial') is also Prince's first solo album since 2010. Recorded throughout 2013 and into 2014, it was released on the same day as 3rdEyeGirl's Plectrumelectrum (Prince was working on Art Official Age during the 3rdEyeGirl project) also through Warner Brothers. In answer to why four years had passed since the release of his previous solo project 20Ten, was that the creative process takes Prince longer nowadays. The album, however, is notable for his collaboration with Joshua Welton – meaning that it was Prince's first solo album that shared  the production credit with a co-producer. It therefore came as a surprise to fans that after this four year hiatus two albums were suddenly released and on the same day.
Following in the vein of the 'golden ticket' hidden within seven copies of his 3121 album, in 2006, US fans who pre-ordered Art Official Age were entered into the Paisley Park Flyaway competition. The winner was flown to Paisley Park Studios where the album was recorded, to hear Prince perform the album live at a special concert on 18 October 2014.
The sample used in the song U Know is taken from Mila J's single Blinded. Art Official Age charted at number 5 on the US Billboard charts, selling a total of 66,000 units, and peaked at 8 in the UK.
Performers
All Instruments

Prince

Drums

Hannah Ford Funknroll

Guitar

Donna Grantis Funknroll

Bass Guitar

Ida Nielsen Funknroll

Saxophone

Kathy Jensen
Kenni Holmen

Trombone

Michael B. Nelson

Trumpet

Steve Strand
Dave Jensen

Orchestration

Stringenius
Data
Production

Prince and Joshua Welton

Label

NPG Records

Distribution

Warner Bros. Records

Cover/Design

Maya Washington

Released

6 years, 6 months ago on 30 September 2014

Running Time

53:17

US Chart Peak

5

UK Chart Peak

8

Prince Album

#37

Orig. Formats
Tracklist
Art Official Cage

[feat. Ida Nielsen] (3:41)

Clouds

[feat. Lianne La Havas] (4:34)

Breakdown

(4:04) 1

The Gold Standard

(5:53)

U Know

(3:56)

Breakfast Can Wait

(3:55) 2

This Could Be Us

(5:12)

What It Feels Like

[duet with Andy Allo] (3:53)

affirmation I & II

[feat. Lianne La Havas] (0:40)

Way Back Home

[feat. Lianne La Havas] (3:05)

Funknroll [Remix]

(4:08) 3

Time

[feat. Andy Allo] (6:49)

affirmation III

[feat. Lianne La Havas] (3:27)
1 Originally The Breakdown when released as a single.
2 Released as a single
3 Remix by Joshua Welton of the studio version from Plectrumelectrum.

Singles from Art Official Age
NPG Records
Released

3 September 2013

US Chart Peak

-

UK Chart Peak

-

Format
Breakfast Can Wait

(3:55)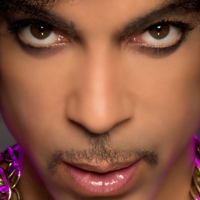 The Breakdown
Warner Bros. Records
Released

18 April 2014

US Chart Peak

-

UK Chart Peak

-

Format
The Breakdown

(4:04)
Art Official Age

– review

On first sight the inclusion on the track listing of Breakdown and 2013's Breakfast Can Wait did little to allay trepidation that come the release of Art Official Age would be the usual fare fans had heard before and not anything exceptional. But when listening to early releases of Clouds and U Know all fears were not only dispelled but swept aside with the return of something long missed in Prince circles – that sheer joy of getting fingers onto a brand new Prince album – his first in what was a tortuously four-year wait. The fact, unlike Plectrumelectrum, that Art Official Age came completely under the radar fan focus shifted to this, his solo album. Art Official Age reearths a personal excitement not felt since my first spin of The Gold Experience back in 1995 – with that production and freshness which was felt immediately and held throughout. The opener Art Official Cage is 2014's rekindling of Endorphinmachine and starts off the album with a burst of energy that sets the tone for the rest of the album. The listener is to behold a musical odyssey over and above Prince's discography of his post 1995 career. It is this production that reveals to fan the album's intent, Prince's desire to reach a younger audience. Yet it's the more ardent fan who would appreciate this most. Art Official Age benefits from considerable depth and is further enhanced by its freshness, which was totally unexpected from Prince considering where 20Ten left off. Prince is reborn (ref: the heartfelt Way Back Home). Issuing two albums together will invariably see comparisons drawn between the two, notably the battle of the Funknrolls (although Plectrumelectrum's version wins; it sits a little uncomfortably on Art Official Age) but in quality all tracks are neck and neck. The album kicks off with Art Official Cage, sweeping and shape-shifting it sets the perfect high-octane tone for what follows, that which draws just as much on the past than the future and all to sublime effect. The Gold Standard recalls Bob George. This Could Be Us evokes the haunting The Beautiful Ones. Time joins parity with If I Was Your Girlfriend and Shy. Art Official Age is a pounding soundtrack and a pleasurable listen, the highlights come with the sweeping affirmation III and the outstanding Time and the fragile Way Back Home. This scope and freshness, let's reiterate that point, marks an almost musical rebirth. We should pray that another four years won't need to pass for its follow up. Art Official Age is, if ironically, Prince's best release since his last outing with Warner Brothers (having now put their differences behind them) and music industry influence. This therefore answers the speculation that Prince picked up his game for Warner Brothers and considerably so. Art Official Age marks a remarkable return to his world beating form of the 1980s.

Art Official Age is rated 5 out of 5 by Goldies Parade.
© Goldies Parade, 1998 – 2021 | Privacy