Home » Prince Discography » Prince Albums » The Very Best Of Prince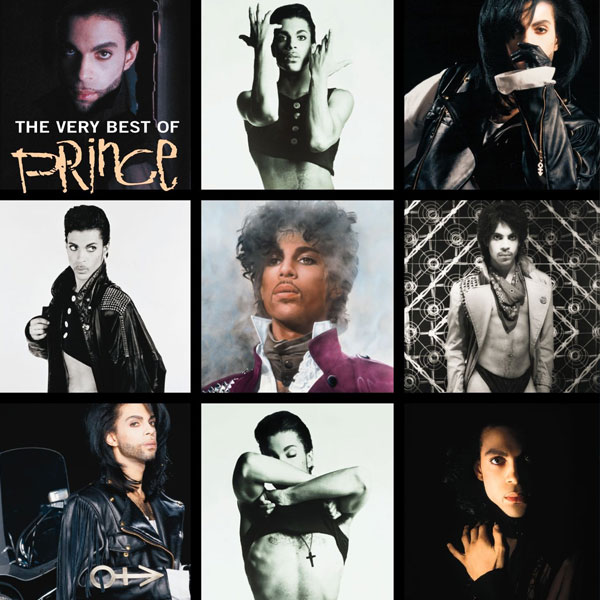 BUY ON AMAZON
Review (4.5 / 5)
Prince Biography
Prince Albums
The Very Best Of Prince
Warner Bros. Records
Prince's second greatest hits compilation to be released by Warner Brothers, The Very Best Of Prince therefore contains only the songs recorded during his tenure with that label (1979-1991) and are tracked in their chronological order their original release. The album is certified Platinum by RIAA, peaking on the Billboard charts at 66. It re-entered the in 2016, hitting the number 1 spot in the week following Prince's death and became the 8th biggest selling album in the US that year.
Due to his embittered dispute with his former label, Prince rescheduled his entire One Nite Alone… Tour so that it could not be construed to endorse or promote Warners' release of The Very Best Of Prince. The most represented albums on this compilation are Purple Rain and Diamonds And Pearls, featuring four songs apiece. For You and Batman are the only albums during the period covered not to be represented. The omission of Batdance from Batman, albeit a chart topping hit single, is the result of licensing restrictions of the comic book trademark.
Data
Producer

Prince

Label

Warner Bros. Records

Distribution

Warner Bros. Records

Cover Art/Photo

Jeff Katz, Bob McNamara and Allen Beaulieu

Released

18 years, 11 months ago on 21 July 2001

Running Time

73:18

US Chart Peak

1

UK Chart Peak

2
Tracklist
(2:57)
[feat. Lisa Coleman, Dez Dickerson and Jill Jones] (3:35)
(4:58)
(3:49)
(4:39)
(8:45)
(2:57)
(3:31)
(3:31)
(3:44)
[duet with Sheena Easton] (3:58)
[feat. Cat Glover] (5:38)
(3:19)
[feat. Tony Mosley] (4:27)
(4:12)
[duet with Rosie Gaines] (4:20)
(4:48)
Singles from The Very Best Of Prince
The Very Best Of Prince produced no singles.
The Very Best Of Prince

– review

Warner Brothers appear to believe Prince's career had ended when his contract with then expired. Let's face it, this disk actually showcases how remarkable his Warners career was. It contains all the stuff the casual fan should already have heard, although it is good stuff at that. Yet we all know this CD is a half-baked effort to make Warner Brothers rinse as much money as possible out of the Purple Reign legacy that was running out of steam by 2002. Or so they thought! Does The Very Best Of Prince really contain his 'very best'? Going by unit sales and familiarity, yes. Perhaps the album would have been better named Essential Prince since the 'very best' of his work is not here, that's what you get with the industry exec and not the artist picking the track list. With all these hits in one place though The Very Best Of Prince saves some album hopping and sometimes, even for the most obsessive Prince fan, hearing all the hits in one sitting is a guilty pleasure. Though this is all stuff fans own and know note for note and is not quite so the perfect album for that simple reason it is wonderfully nostalgic of an era when Prince reigned supreme. Use this album only as a gateway to the better material on others.

The Very Best Of Prince is reviewed by Goldies Parade.
© Goldies Parade, 1998 – 2020 | Privacy