Home » Prince Discography » Downloads » love4oneanother.com
love4oneanother.com
1997-2001
Downloads
Prince Biography
Discography
love4oneanother.com
1997-2001
Love4OneAnother.com was designed by Sam Jennings and launched in 1997, to combine Prince's Love 4 One Another charity, music freedom and tour news for fans: Love, Liberty and News (named The Future). The website was chiefly employed for the promotion of the Jam of the Year Tour and albums Newpower Soul and Rave Un2 The Joy Fantastic as well as Prince's millennium concert Rave Un2 The Year 2000. The sale of music was administered through his retail arm 1800newfunk.com.
Towards the end of 1998 Prince had begun a series of controversial lawsuits with several fansites over their use of his Prince love symbol name and trademark. In his efforts to allay concerns that Prince was being too heavy handed towards fans the running of love4oneanother.com was handed over to a group of fan-site webmasters who Prince recruited and named The Collective. The Collective was to write and produce the website's content and their version of this website replaced the original on 1 January 1999. The forming of this group inspired the opposite effect as a method of calming relations with his fans: the amalgamation of the various non-official but influential fan groups and websites meant these ceded to Prince's control. It was no conincidence then that at this point Prince used the website to become more open to the fanbase, allowing visitors to pose questions of which Prince would chose and answer one per week. On 1 January 2000, however, the entire website content was replaced with a lyric video of One Song and as a single-page website remained in this format until its closure on 6 July 2001.
Downloads from love4oneanother.com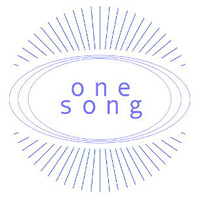 One Song
NPG Records
Released

1 January 2000

Running Time

9:01

Format

MOV
Released as a free QuickTime video to mark the advent of the New Millennium. Winner of the Yahoo – Best Internet Single, 2000.
© Goldies Parade, 1998 – 2021 | Privacy