Home » Biography
Prince Rogers Nelson: Prince biography
Part 1 – May U Live 2 See The Dawn
By Goldies Parade
Prince Rogers Nelson (1958-2016) was born at the Mount Sinai Hospital in Minneapolis on 7th of June, 1958. His father, John Lewis Nelson (1916-2001) a Louisianan-based pianist, named Prince after his own band and stage name, the New Orleans jazz outfit, the Prince Rogers Trio – whom his Italian wife and Prince's mother, Mattie Shaw (1933-2002) had been their singer. The scourge of racism across America's southern states in the 1950s found John and Mattie relocate north, to 915 Logan Avenue, Minneapolis – where only 1 percent of the population was black but was one of the most racially tolerant cities in North America. Prince's only full sibling, his sister Tika ('Tyka') Evene, was born in 1960.
Prince may be the unlikeliest rock star in recent memory – but a star he definitely is.
The failure of the jazz trio in 1960 sparked the deterioration of John and Mattie's relationship, and in 1966 the couple separated. By 1970 the resultant and increasing acrimony between Prince and his father found the 12-year-old flee from the family home and become socially introverted. Prince often accompanied his father and from the wings watch him perform, and nurture his love for music. Prince was also a keen and proficient basketball player, but due to his 5ft 2in frame, was too short to be drafted by a major league team and so absorbed himself into music – his passion since the age of 7: the same age he no longer suffered seizures from bouts of childhood epilepsy.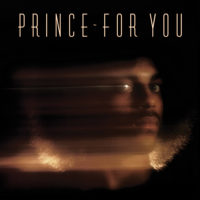 Prince's father was a significant influence on his son's early career. Prince, although unable to read music, taught himself numerous musical instruments, namely the piano; first learning the TV theme tune to Batman, and composing his first song, which would encapsulate his entire career: Funk Machine. It was at the John Hay Elementary School where he met André Simon ('Cymone') Anderson, whom together in 1974 formed a band they named Grand Central: comprising Prince's cousin Charles Smith (drums), André (bass), Linda Anderson (André's sister, on keyboards) and Terry Jackson and William Daugherty (percussion). The band was later joined by Daugherty's cousin, Morris Day, to replace Charles as drummer. The band was renamed Champagne in 1976, shortly before Prince's graduation from Central High School in June that year. In 1977 Prince and André gained employment as session musicians, recording with Pepé Willie's Minnesotan funk band 94 East. (Pepé was the then husband of Prince's cousin and had formed his own band in December 1975, named after the nearby Interstate 94).
Prince had demonstrated his musical talent in an earlier encounter with British record producer Chris Moon in 1976. Moon was fascinated how the 17-year-old was able to write and play the keyboards, drums, lead and bass guitars to very high standards, and introduced Prince to Owen Husney, head of the music management firm American Artists. Husney agreed to take Prince under his wing and dispatched him to Sausalito, California to record a demo tape at Studio 80, on which included the songs Do Me, Baby and I Feel For You.
Touting this tape to several major record labels and receiving rejections (ABC and RSO), but also interest from Warner Bros. Records, A&M and Columbia Records, Prince decided to sign with the label that would grant him full artistic control of his music – Warner. Although Warner Brothers were an established label, whose flagship band at the time was Fleetwood Mac, were not known to sign black artists. Even the late 70's was an era when black music had its own chart.
When Warner's management asked Prince how he wanted to name his band, his reply was that he wanted it named after him, simply as Prince. The contract was signed on 25 June 1977 when at the tender age of eighteen, presented him a three album deal and a cheque for $80,000. Warner had offered Prince a producer with whom to work on the new album, the young artist refused. Unhappy with the proposed producer's style, Prince wanted to ensure the record's sound would be fresh and all his own work. Warner relented, Prince became the youngest ever record producer in the industry. He was decamped to Los Angeles that August to Record Plant Studios (where Fleetwood Mac's Rumours was earlier recorded) to lay down the tracks of his inaugural album. It was during its sessions Prince was introduced to his key musical influence: Sly, of The Family Stone. Already armed with a horde of 20 songs for his debut album, whittled down to 9 tracks and named For You it was released on 7 April the following year. Uniquely, every track on it was not only produced, but arranged, composed and, playing all its 27 instruments, performed by Prince himself. This became a hallmark which would define the rest of the budding star's career.
For You's first single, Soft And Wet, was a moderate success – reaching number 12 on Billboard's soul charts. Prince then assembled a band to perform with him on stage for the live shows for the supporting tour: André (bass), Bobby Z (drums), Dez Dickerson (guitar), Gayle Chapman and Matt Fink (keyboards). Their first concerts took place at the Capri Theatre on 5th and 7 January 1979, playing to just 300 people. The band, however, was considered by the Warner management not yet polished enough to tour, and the debut album passed unsupported. Feeling that he needed a experienced manager, Warner put Prince in touch with the Hollywood management partnership whom in the early 1970s were responsible for propelling Earth Wind And Fire to stardom: Bob Cavallo, Joe Ruffalo and Steve Fargnoli. Prince set quickly to work on his second album; self-titled Prince. Released in August 1979 its lead single I Wanna Be Your Lover garnered Prince his first hit. The song was Prince's declaration of affection for LA jazz keyboardist, Patrice Rushen, and it was during this time Prince embarked on his first tour; a headlining act in the club circuit. This mini tour evolved and concluded with Prince joining Rick James over nine weeks as the support act for his 'Fire It Up' tour, from February 1979 playing 42 dates and which led to Prince's first televised performance – the popular show American Bandstand, which was aired on CBS on 26 January 1980. His appearance on the show was a humiliating experience. Following a confident performance of I Wanna Be Your Lover, stage fright had him clam up when interviewed by the show's host Dick Clark. From that moment on Prince no longer give interviews, and in doing so laid the foundations of his mystique which would build throughout and shape much of his career.
Californian-born Lisa Coleman replaced Chapman on keyboards from September 1980. Gayle Chapman, a devote Christian, quit over a conflict in morals with Prince who had her sing the highly erotic lyrics of Head during the tour. By December, however, Prince was back on the road and this time on a theatre tour as the headlining act – the Dirty Mind Tour in support of his third album Dirty Mind. During the tour he would travel to Europe for the first time, and it received rave reviews, playing to 1,000 capacity venues. On 9th and 11 October, 1981 he became the support act (albeit lowest on the bill) for none other than The Rolling Stones for their Los Angeles stint at the Memorial Coliseum. After performing just two songs in the second date, Prince and his band were unceremoniously booed off the stage.
This inauspicious end to the tour saw Prince return to the studio to begin recording the debut album for Morris Day, whom recently formed his own group, called The Time. Despite his youth, Prince had earlier demanded a clause written into his contract with Warner Brothers to allow him to sign and produce other bands to the label, so to use them as additional outlets to release his already growing stockpile of songs. Prince's involvement with Day's record was credited under the pseudonym Jamie Starr, a precautionary measure to shield Prince's own career should The Time project fail. It was during this Cymone and Prince's friendship dissolved; Mark Brown ('Brown Mark') taking up the role as Prince's bass player. Despite positive reviews of his music, Prince was still searching for his big break. Warner Brothers felt Prince was close to fulfilling his potential and the two renewed their contract. Prince set then to work on his fourth album, Controversy and took Morris and The Time with him for the supporting Controversy Tour. During this tour, which ran for 55 shows, Prince also worked on a second album for The Time as well as yet another side project: a girl group named Vanity 6. Until 1983 Prince was not viewed seriously in the music press, however when he was featured on the cover of Rolling Stone magazine the industry took a closer interest and with the release of 1999 Prince's fifth album and first double album the two events launched his career breakthrough. 1999 sold 4 million copies in the US and its second single Little Red Corvette became his first major hit; climbing to number 6 in the Billboard charts. The resulting tour, in which Prince was supported by both The Time and Vanity 6 – billed as the Triple Threat Tour grossed a respectable $10m, and filling 20,000 capacity venues.
On record Prince would show no aversion to introduce the f-word into mainstream music. Swearwords and his fearlessly erotic lyrics became Prince's selling point, and his next album Purple Rain, would both trigger and be the first album ever to carry the industry's sleeve stickers warning parental guidance for explicit content. The public, however, lapped it up. 1999 would see Prince pictured on the cover of the coveted Rolling Stone magazine and his musical impact found him compared in the media alongside Michael Jackson as the first crossover artists to transcend black music into the mainstream of white audiences. Prince later resented comparisons with Jackson and a rivalry between them ensued. Dickerson quit the band upon the tour's conclusion in April 1983, so Prince set about forming a fresh line-up; replacing Dickerson with Wendy Melvoin and later recruiting her twin sister Susannah as backing vocalist. He named the new band the Revolution.
Part 2 – Power Fantastic
(1983-90)
Sharing the musical input with his band, the Revolution, work was begun on Prince's sixth album Purple Rain, the recording of which began in August 1983. Prince at this time also wrote a second album for Vanity, but when the then lead singer (former model and then girlfriend of Prince), Denise "Vanity" Matthews, quit, the group assumed the name Apollonia 6 after her replacement, 22-year-old Mexican actress and singer, Patrica "Apollonia" Kotero – she, playing Prince's muse in the movie Purple Rain.
Prince was delighted with the material for his new album, and his writing became prolific; penning at this time hits like Sugar Walls for Sheena Easton, concealed under the name of Alexander Nevermind; Manic Monday for Apollonia, which he instead gave to The Bangles; and Nothing Compares 2 U which in 1990 famously gives Sinead O'Connor.
It was during the Triple Threat Tour Prince's manager Bob Cavallo began to tout Prince to Hollywood, who after some persuasion convinces Warner Films to finance a $7 million movie project documenting the backstory of Prince's troubled early life. The film would be very much based in fact; indeed the core of the story relives his actual and increasing insecurity performing alongside The Time on the same bill during the 1999 Tour. The filming of Purple Rain began in November 1983 and wrapped in March 1984, between Minneapolis and Los Angeles. It was directed by Albert Magnoli whom himself had just one previous movie to his name, scriptwriter William Blinn wanted the story to chart Prince's life and shot on location in First Avenue, the very club Prince often performed and honed his act since 1980, when known as Sam's.
The soundtrack of the film was recorded live at a local warehouse. Magnoni required Prince to write a track for a segment of the film with to recall Prince's troubled upbringing, and the song written was When Doves Cry. When released in May 1984 as the soundtrack's lead single, it became not only Prince's first number one hit but the biggest selling single of his entire career – remaining in the charts for 16 weeks. The second single from Purple Rain, Let's Go Crazy, was released just two months later and likewise topped the Billboard charts. They were good portents for the success of the album itself and Prince's resulting meteoric rise to stardom.
The Purple Rain album itself was released on 25th of June 1984, and sold 1.3 million copies in its first day and eventually 14 million in total. The accompanying film premiered at Grumman's Chinese Theatre, Hollywood, the following day and grossed $70m – highly impressive for a music-based movie, and was one of the year's major blockbusters. The soundtrack won acclaim at the Academy Awards for Best Original Score on 25 March 1985. The resulting Purple Rain Tour was an instant success. Selling 1.7 million tickets and breaking venue records across its 90 shows, the tour netted $30m and attracted an audience of 55,000 at its final show: Miami's Orange Bowl, 7 April 1985, renamed 'Purple Bowl' for the occasion. The album held the number one position in the charts for a staggering 24 weeks and garnered Prince three American Music Awards in January 1985, and three Grammy Awards on 26 February 1985 (two for Purple Rain: Best Original Album and Performance, and one for Chaka Khan's cover of I Feel For You, Best R&B Single – which also hit number one in the charts.
Even amid his whirlwind success Prince managed to give some attention to work with long term friend Sheila Escovedo for her debut album The Glamorous Life, and invest part of his earnings to construct his own recording complex – Paisley Park Studios – in the Minneapolis suburb of Chanhassen. Warner Brothers allowed Prince to set up his own label, Paisley Park Records, and although this was a subsidiary of Warner Brothers Records the music giant took the unusual step of granting an artist full creative control over the new label's entire output. Not only wanting to use the studios for his own output, Prince set about signing new artists to his Paisley Park label. The first he signed was Jill Jones whom Prince had known since 1980 and had appeared in the film Purple Rain. So keen was Prince to showcase her vocal talent he wrote every song on her debut self-titled album, under the pseudonym Joey Coco.
Because of scheduling commitments of the Purple Rain Tour Prince declined the offer to sing on the LiveAid single We Are The World, but instead wrote and recorded 4 The Tears In Your Eyes on the set of the New Orleans Superdome for the accompanying album. The video of his performance of this song was aired during the LiveAid concert in Philadelphia on 13 July 1985. But Prince's non-involvement in the event itself attracted disdain in the press, leading Prince to write Hello (the b-side from Pop Life of his next album) in response to the criticism: "I tried 2 tell them that I didn't want 2 sing, but I'd gladly write a song instead. They said okay and everything was cool, 'Til a camera tried 2 get in my bed."
Indeed Prince's follow-up album to Purple Rain was widely expected to reprise its winning formula. Although mostly written during the Purple Rain Tour, the style and tone of Prince and the Revolution's next album Around The World In A Day was vastly different to what the media and the record buying public anticipated after the radio-friendly tracks they naturally had come to expect considering its predecessor's success. Prince had other ideas. Not wanting to record what was to his mind an obvious and all too easy follow-up album, he based Around The World In A Day on psychedelic influence. The album received mixed reviews but sold 4.2 million copies worldwide as well as produced two top ten singles – one of which Prince's fourth to chart at number one, Raspberry Beret; its video garnering him also an MTV gong for production. But with The Time now having disbanded after their third album Ice Cream Castle, Prince formed yet another side-project, named The Family, and ventured once again into movie-making for his second film Under The Cherry Moon.
Shot in Nice, France from September to November 1985, and having requested a purple Rolls Royce despite the film being shot entirely in black and white, the film was a commercial failure, but its soundtrack Parade – the Revolution's third and as would soon transpire final album – fared considerably better. Kiss became Prince's fifth single to chart at number one in the US and won Prince his fourth Grammy; for Best Vocal Performance.
The resulting Parade Tour, although comprising a mere 19 shows, immediately sold out all its 150,000 tickets. Prince was joined by Sheila E as his support act. Towards the end of 1986, Prince turned attention to an expanding list of side projects: a second album for Sheila E, plus a new and untried avenue as an instrumental jazz/funk quartet named Madhouse – its inaugural line-up comprising of Prince on keyboards and Eric Leads on sax, but expanded into an ensemble for the follow-up album with also Sheila E (drums), and new band member Levi Seacer (bass).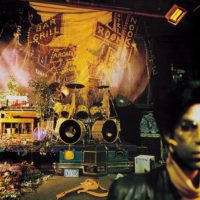 Having longed to return to a non-collaborative creative process, Prince disbanded the Revolution on 17 October 1986. So what was to be his ninth studio project, Dream Factory and second double album, was much reworked to purge the Revolution's previous input. Prince continued with the project under the pseudonym of Camille, and later renamed the work Crystal Ball before settling upon the name Sign O' The Times. The album was released to critical acclaim on 30 March 1987, and although also produced three top ten singles, including U Got The Look – a duet with friend Sheena Easton, the Sign O' The Times album failed to strike a chord with American audiences. The accompanying Sign O' The Times Tour was focused on Europe, to shore up Prince's fan base overseas. His two shows planned for London's Wembley Stadium that June however were cancelled due to poor weather. Trouble finding alternative indoor venues large enough and at short notice found its UK schedule pulled. However 350,000 fans managed to catch the tour across its other 34 dates. Because many fans had missed the shows due to the cancellations caused by the weather, Prince had two of its concerts filmed in The Netherlands. The footage from these shows was spliced together with extra scenes filmed at Prince's newly completed Paisley Park Studios, under its first project: the accompanying Sign O' The Times movie. The movie proved a great success and has made the tour live on in Prince lore, and took great strides to rebuild Prince's American fan base.
Paisley Park, Prince's home and private studio complex, was officially opened on 11 September 1987, built to a final cost of $10m and housing two vast studios for film production as well as a 12,400 square foot soundstage large enough to conduct full-scale concert rehearsals. Such was its facilities the complex was also available to hire until 1996 – its patrons included Madonna and Stevie Nicks. As a record label in its own right the studios would receive the production credit to all Prince's future albums (until 1993) as well as a host of other artists and musical acquaintances: notably producing some of the Like A Prayer album for Madonna in 1988 (for which he co-wrote and duets Love Song, as well as provided the guitar solos for Keep It Together, Act Of Contrition and the first cut of the title track Like A Prayer).
Once more adopting the name Camille, Prince set about working on a new album, influenced by the new genre of rap, it became too controversial even for release. In December 1987, days before its planned release, Prince pulled the release of this unnamed work, which was known from then as it is still, The Black Album since no cover art had yet been commissioned for it. Having felt its lyrical narrative was too negative and far too lewd (having been written during an experimentation with ecstasy) Prince hurriedly worked on a replacement album and one far more positive in tone, which he finished in February 1988. Taking a mere three months to complete Lovesexy became one of history's quickest completed albums, from writing to release. But again, it sold poorly in the US but extremely well in Europe, the supporting Lovesexy Tour kept Prince on friendly ground and concentrated again in Europe; selling 500,000 tickets and stadium-sized venues across its 77 dates. The show's production was performed 'in the round' and was so extravagant the tour barely broke even despite selling out. Frustrated with his moderate impact in the US, Prince fired his management team, Cavallo, Ruffalo and Fargnoli in January 1989, and appointed Purple Rain director, Magnoli, as his new manager.
To re-establish US interest in their star act, Warner Brothers encouraged Prince to contribute to the soundtrack for their latest big-budget blockbuster, Batman. Since its director Tim Burton had hoped to include 1999 and Baby I'm A Star in the soundtrack Prince decided to instead make an album with entirely new material and write and record it alone. It was a considerable success: selling 6 million copies Prince's Batman soundtrack became one of the fastest selling albums to date (shipping 1 million units within its first week) – its lead single Batdance provided Prince his sixth chart topping single. Latching on to this renewed success, Warner approached Prince to write the script for his third film as well as its soundtrack: Graffiti Bridge. The album, recorded mainly on synthesizers and with Prince again working largely alone, was in fact re-workings of material from older songs from his now fabled and quite considerable unreleased back catalogue. The soundtrack included performances from a specially reformed The Time in what was their first collusion with Prince since the shooting of Purple Rain.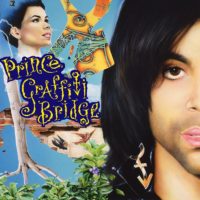 Graffiti Bridge the movie was shot entirely at Paisley Park Studios over a mere 36 days and completed by March 1990. The film was in essence an updating and retelling of Purple Rain (this time the one-upmanship between two battling bands in competing venues) but was unable to come anywhere close to capturing the cinematic success of its forerunner. The Graffiti Bridge soundtrack fared considerably better, and was released towards the end of Prince's intervening Nude Tour. The tour had become Prince's first not to support any particular album, and yet again found Prince did not perform to US venues. The Nude Tour was attended by 1 million throughout its run of 60 shows throughout Europe and Japan. Performing only a few songs from either Batman or Graffiti Bridge, it was during this tour Prince rekindled his love for playing with a band. For his next album he cast aside his drum machines and computerised samplers. Yet Prince himself was still very much wanting a big commercial hit to rebuild enthusiasm in his US following not seen since the euphoria and days of Purple Rain. Having lately been viewed more as a trend follower than trend setter in music a much needed update was needed, both with his career and material for his next and what was to be thirteenth (and not so solo) studio project.
Prince biography continues »
The Warner dispute (1991 to 1996) | NPG Records (1997 to 2016)
Prince News | Prince Discography | Prince Tour Timeline | New Releases | Biography | Commentary | Awards | Prince Album Reviews | Who is Goldies Parade? | Prince Links
© Goldies Parade, 1998 – 2019 | Privacy