Home » Prince Discography » Posthumous Releases » Anthology: 1995-2010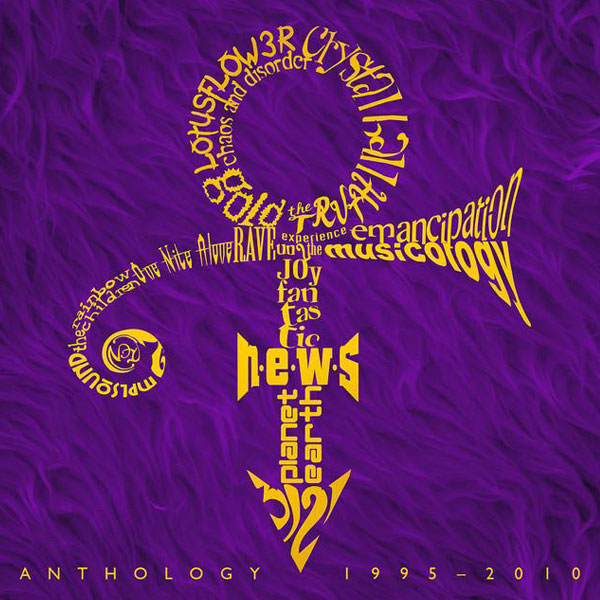 Anthology: 1995-2010
© 2018, Sony Legacy
BUY ON AMAZON
Prince Biography
Posthumous Releases
Anthology: 1995-2010
Sony Legacy
The booty that's been hiding in plain sight.
Anthology: 1995-2010 is a digital only release, comprising a playlist of songs originally released between 1995 and 2010. This is the first release by Legacy Recordings, a sub-label of Sony Music Entertainment, since it was granted license by The Prince Estate to publish Prince's music released since 1993. This collection forms of 37 songs from 20 albums, those released between The Gold Experience and 20Ten.
The most represented albums in Anthology is The Gold Experience with 6 tracks, and Crystal Ball, Planet Earth and Musicology with three apiece. The album does not contain any previously unreleased versions or recordings. Notably, the compilation contains 8 tracks from two Warner Brothers era albums The Gold Experience and Chaos And Disorder.
Data
Production

Prince

Label

NPG Records

Distribution

Sony Legacy

Cover/Design

Steve Parke

Released

2 years, 8 months ago on 17 August 2018

Running Time

196:55

US Chart Peak

4

UK Chart Peak

Not charted

Orig. Format
Tracklist
(4:13)
(3:11)
(5:59)
(5:08)
(4:39)
(6:07)
(5:33)
[feat. Ani DiFranco] (3:36)
(7:22)
(3:45)
(3:07)
(4:28)
(5:15)
(5:06)
(7:17)
(5:32)
(4:19)
(4:06)
(4:24)
(6:31)
(3:40)
(4:55)
(5:08)
(4:00)
(4:54)
(5:16)
(2:46)
(7:30)
(3:47)
(14:00)
(8:23)
(4:21)
(5:45)
[feat. Angie Stone] (7:05)
(5:17)
(5:41)
(4:49)
© Goldies Parade, 1998 – 2021 | Privacy