Home » Prince Tour Timeline » The Ultimate Live Experience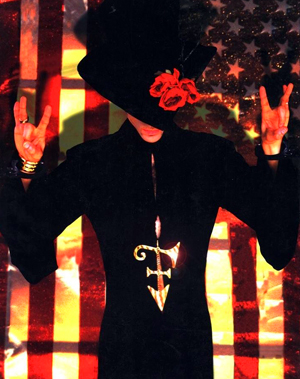 The Ultimate Live Experience
1995
Dates & Venues
Tour Timeline
The Ultimate Live Experience
1995
Music should be free like air.
This was the first tour in history to promote an unreleased album (The Gold Experience) and the tour was so named The Ultimate Live Experience as it was only possible for fans to experience, rather than purchase, Prince's latest music. The tour was essentially an evolution of three tours. Beginning in the USA with an unstructured series of concerts under the moniker Interactive Tour, a full scale tour evolved and moved to Europe billed as The Ultimate Live Experience and, in 1996 for the Japan leg became The Gold Tour. Being his first tour as Prince love symbol and refusing to play any of his hits, not all dates were were filled. The name of the tour was therefore to play on his live show legacy, as the ultimate performer. And for this reason, the shows proved a tonic to his core fan base, who craved the new music and his live performances, plus the spectacle, which included flying devils and an elevating bed.
The stage design resembled a human's endorphin gland, and is pictured behind the clear CD tray of the album The Gold Experience. Not wishing to promote his Warner Brothers catalogue, the set lists featured only a few songs from hie pre 1993 era (the year Prince changed his name to Prince love symbol)1 due to the on-going dispute with his label over the ownership of Prince's music – when by the time of the Japanese leg the much postponed album the tour was to promote had been finally released, it was renamed The Gold Tour.
Performers
Vocals/Guitar

The Artist Formally Known As Prince

Drums

Michael Bland

Keyboards

Morris Hayes
Tommy Barbarella

Bass Guitar

Sonny Thompson

Dancer

Mayte Garcia
Total dates played
Sample setlist
Endorphinmachine
The Jam
Shhh
Days Of Wild
Now
Sex Machine
The Most Beautiful Girl In The World
P. Control
Letitgo
Pink Cashmere1
Loose!
A Case Of U
I Love U In Me1
Proud Mary
The Ride
71
Race
Super Hero
Billy Jack Bitch
Eye Hate U
319
Gold
Supporting album
Warner Bros. Records
Released

25 September 1995

US Chart Peak

6

UK Chart Peak

4
Prince Tour Trivia
© Goldies Parade, 1998 – 2021 | Privacy