Prince's next studio album is set for release "soon", according to 3rdEyeGirl Hannah Welton – and she should know; her husband, Joshua Welton, has been co-writing and producing the album with Prince throughout 2015 and the pair just put the finishing touches to it to make its listening debut for the private aftershow party for Prince's concert at the White House on 13 June. Even the 3rdEyeGirl's themselves was unaware they were hearing what was the preview of Prince's 38th studio album.
It had been earlier thought the new album was to be titled Free Urself due to the cover art released on Prince's Twitter account in the end of May but is to be named HITNRUN after the series of surprise short notice concerts Prince and 3rdEyeGirl has been holding throughout the US and Europe in 2014/5 and will contain the new song HARDROCKLOVER – its first single – and a vamped up version of Art Official Age's This Could Be Us.
The new album promises to be "totally different – super cool, really industrial sounding." Prince even delved into his vault to dust down and re-record A 1,000 Hugs And Kisses, a slow jam written during the Diamonds And Pearls Tour in 1992, yet the sound of the album is entirely new, "experimental" and "each joint funkier than the last". The HITNRUN album is due out 'soon' – its release details is currently being worked out.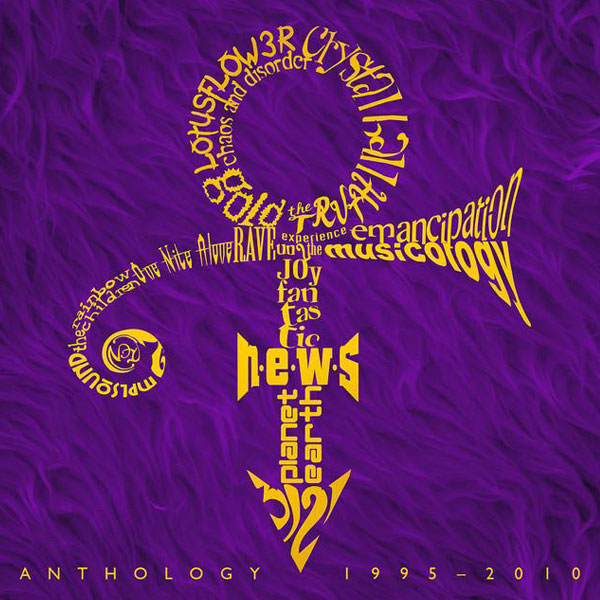 Want to know more?
Explore the full Prince discography, detailing every officially released album, single, DVD and VHS.
Or see new releases for the latest and upcoming releases and reissues.
Prince pulls discography from Spotify and Apple
1 July 2015
HITNRUN album to be released by TIDAL - fan outrage
7 August 2015