Warner Bros. is set to release the first song from the vault as part of a two disk greatest hits package, due to his stores in the US on 22 November 2016 and worldwide from 25 November.
In a canny move from Prince's former record label, the previously unreleased track Moonbeam Levels, recorded in 1982 it is perhaps the the most sought after track by Prince fans, and is to make its official appearance as part of the set and will in no doubt have fans scrambling to buy it. The release, titled 4Ever, will mark Prince's fourth Greatest Hits compilation from Warner Bros. but is the first since Prince's death on 21 April 2016 to contain a recording from his fabled vault. The full track list for 4Ever is below and will come with a 12 page book containing previously unpublished photos of Prince taken by the late Herb Ritts.
Warner Bros. have also confirmed the release of Purple Rain Deluxe in early 2016, a remastered version of Prince's seminal album. Purple Rain was remastered in 2014 to mark its 30th anniversary, however, this was later cancelled at the star's request. But what is more tantalizing is that this will be joined by an accompanying album full of previously unreleased material.
Disk 1
1999
Little Red Corvette
When Doves Cry
Let's Go Crazy
Raspberry Beret
I Wanna Be Your Lover
Soft And Wet
Why You Wanna Treat Me So Bad?
Uptown
When You Were Mine
Head
Gotta Stop (Messin' About)
Controversy
Let's Work
Delirious
I Would Die 4 U
Take Me With U
Paisley Park
Pop Life
Purple Rain
Disk 2
Kiss
Sign 'O' The Times
Alphabet Street
Batdance
Thieves In The Temple
Cream
Mountains
Girls & Boys
If I Was Your Girlfriend
U Got the Look
I Could Never Take The Place Of Your Man
Grand Slam
Moonbeam Levels
Diamonds And Pearls
Gett Off
Sexy MF
My Name Is Prince
7
Peach
Nothing Compares 2 U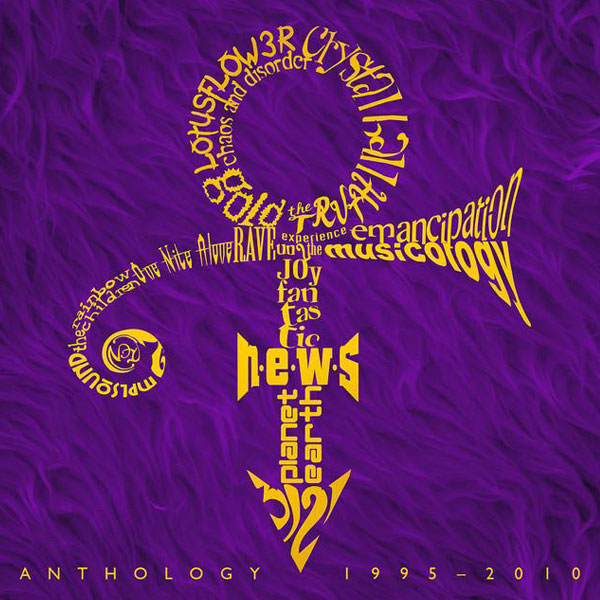 Want to know more?
Explore the full Prince discography, detailing every officially released album, single, DVD and VHS.
Or see new releases for the latest and upcoming releases and reissues.
Official Prince Tribute Concert: details announced
16 September 2016
Paisley Park becomes a museum
25 October 2016