The Beautiful Ones, the completed pages of Prince's memoir, is such an vital and unique release. Of all the releases which followed in the three-and-a-half years since his death, this is the only one Prince himself would have released.
The author opens with his first encounter with Prince, recalling the star's familiar trademark, that imposed but never said out loud condition to exert full control of his surroundings and everything he does. Although this is by no means news to fans – the foresight of the tense phone calls to come with his publisher, about his use of R's Eyes and 2s is amusing. To Prince, such things never mattered: this work was going to be done his way or no way – and that is a blessing for this book, not a curse. Prince would tackle his book with the same approach as creating an album.
Having like all of us feared for completeness of this project (admittedly not as fearful as the publisher was) knowing that Prince had only just begun working on it before his sudden death in April 2016. The pages of Prince's handwritten manuscript are faithfully produced into a completed work by his writing partner, Dan Piepenbring. What is intriguing, is we soon learn Prince never typed up anything in his life, even when putting down his life's story in manuscript. I for one imagined him working on a laptop into the early hours and that the text of his memoir will be buried in a USB disk along with snaps taken from the Montreux Jazz Festival.
So long have we known each other. So little do we know
Piepenbring opens the book the book with an anecdotal account of the book's genesis, and his surprise at just how energised Prince was to publish his story. When your story is told, Prince advises Piepenbring, make sure it is you holding the pen. The work is even more the poignant, as of course it would come to pass all that this would be his final project. Piepenbring recalls how he picked up the pieces of the project after Prince's death, wondering what, if anything, he would find having only in his possession the first set of Prince's handwritten pages and margin notes, under the fear of having to pull something together from nothing. It is therefore warming to learn how the Estate's then administrator Bremer Trust allowed him to search Paisley Park to retrieve the other pages and gather material for this book. How tragic and thrilling doing that would have been.
Prince was never going to give too much away, but he does give some revealing insight: How he always recorded each vocal and instrument with the same intensity; where other solo artist lack that intensity at least in one element in their tracks. That he always reminded himself to play each concert as if it were his last, because there would be someone in the audience seeing him for the very first time, to ensure their experience was memorable. And we won't know if this work fulfilled Prince's vision, but drawing from Piepenbring's candid meetings with the star and of the growing bond between them, we can be satisfied this is close and faithful – doubtlessly delivering a more rounded, focussed product than perhaps could have been.
Yesterday I tried to write a novel, but I didn't know where to begin
Piepenbring was hired not to fetter Prince, more so gained Prince's trust over the few months they met – the project evolved both in objective and concept. Then out of tragedy Piepenbring was faced with the potentially insurmountable task to produce a product from those flitting ideas, that began as a story of race equality in a predominately white dominated industry, and how that segregation still continues today. Prince notes that renaming the Black Charts to R&B/Hop Hop Charts preserves the segregated system; as ever, Prince delivered profound wisdom.
Prince set to work on the text during preparations of the Piano & A Microphone Tour; taking meetings with Piepenbring in his hotel suite, booked under his travelling pseudonym Peter Bravestrong. The book's concept quickly evolved, like the tour, into a strikingly honest and humble retrospective walk-through of his early years, and how his parents formed his outlook both on life and music. Pondering whether his first book (yes, more were more intended to follow) might be centred on his mother, Mattie, it would evolve into an overarching tale of artistic freedom and control. No surprise.
Why we will buy this book is for the handwritten notes Prince produced, telling the story of his parents and their influence on him, the bouts of epilepsy and his life at the dawn of a career that we all came to know and shape ours and the lives of countless others also. He tells of his first relationships and awakening into a world of lust and female company.
To make up for the tragic brevity of the supplied text, there are many personal and never before published photos – those of Prince in California during the recording his first album For You make the most interesting. The closing section contains Prince's eleven page handwritten concept for the movie Purple Rain. Then untitled, he outlined a story about the contrasting lives of its three central characters: Prince, a middle class avant-garde musician. Morris Day, who, from the ghetto strives tirelessly for the high-life, doing so through maintaining an entourage of gofers and his immaculate appearance. The third is a girl from uptown; she fancies Prince but is equally beguiled by Day. She was to be played by his then girlfriend "Vanity" Denise Matthews ("pretty and she knows it"), who as we know was replaced by actress Apollonia Kotero when the couple separated just before filming. These are The Beautiful Ones; as are all the folks Prince lovingly recalls from his past. The Beautiful Ones is a love letter to his adolescence, and in which Prince lays bare his humanity and very eloquently tells us the story, in his way, of the journey up to the dawn of his career. What a lovely thought it was to discover Prince was bursting with desire to put his story to paper. But it's up to us to complete the rest of the story.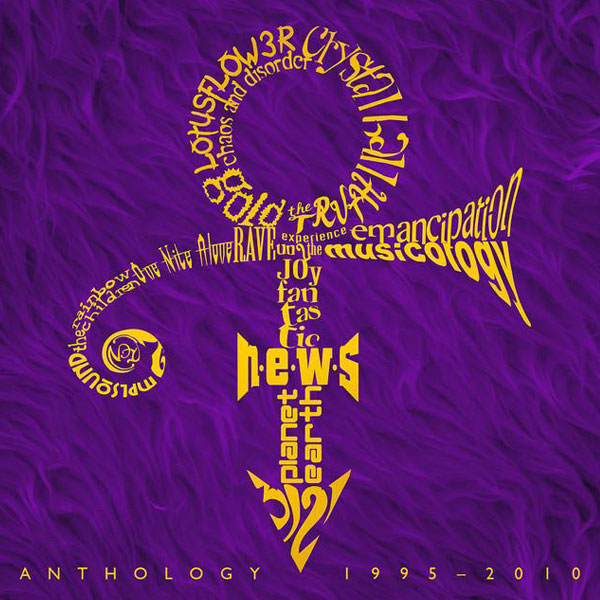 Want to know more?
Explore the full Prince discography, detailing every officially released album, single, DVD and VHS.
Or see new releases for the latest and upcoming releases and reissues.
1999 remastered for Super Deluxe Edition
17 September 2019
One Nite Alone era is next Sony Legacy reissue
20 February 2020