Originating from the 3121 sessions of 2006, LotusFlow3r is slated for release "after the holidays" in 2009, Prince will be returning with a new 10-track album and a new website www.lotusflow3r.com, launched in the last hours of 31 January, in which also promises will also be his outlet not only for the music but concert tickets also. Click the cover for the full track listing for the album which is to contain Crimson & Clover, Colourized Mind, Wall of Berlin, and 4ever tunes aired late December 2008 and the heavy title track. The album lending much to his guitar which is exciting fans new and old alike.
LotusFlow3r
From The Lotus…

(2:46)

Boom

(3:19)

Crimson And Clover

(3:52)

4ever

(3:47)

Colonized Mind

(4:48)

Feel Better, Feel Good, Feel Wonderful

(3:52)

Love Like Jazz

(3:49)

77 Beverly Park

(3:04)

Wall Of Berlin

(4:16)

$

(3:57)

Dreamer

(5:30)

…Back 2 The Lotus

(5:34)
MPLSound
(There'll Never B) Another Like Me

(6:01)

Chocolate Box

[feat. Q-Tip] (6:14)

Dance 4 Me

(4:58)

U're Gonna C Me

(4:36)

Here

(5:15)

Valentina

(3:59)

Better With Time

(4:54)

Ol' Skool Company

(7:30)

No More Candy 4 U

(4:14)
Elixer
Here Eye Come

(4:28)

All This Love

(4:39)

Home

(4:26)

Something U Already Know

(5:44)

Everytime

(3:50)

2nite

(5:02)

Another Boy

(3:56)

Kept Woman

(4:15)

Immersion

(4:02)

Elixer

[duet with Prince] (4:00)
In a release through an exclusive distribution deal in the US with Target stores, LotusFlow3r will be jointly released with two collaborative releases, Prince's "experimental" MPLSound, and Mayte sound-alike Bria Valente's Elixir on March 29. For the accompanying live shows Prince is even reportedly looking for new band members. The collection will be available in the UK from April 7.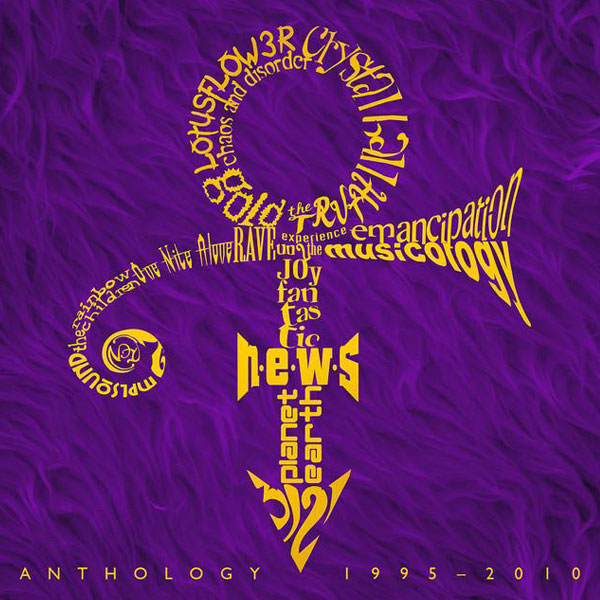 Want to know more?
Explore the full Prince discography, detailing every officially released album, single, DVD and VHS.
Or see new releases for the latest and upcoming releases and reissues.
A Colonized Mind
21 December 2008
Prince turns up heat on LotusFlow3r
20 March 2009