Prince admits things have gotten different in later years "The industry has changed", he laments, " … I'll just hold off on recording". He's fallen out of love with recording music, with piracy rife on the internet he has put aside all plans to record another album. In an interview given to the Guardian he cited the internet's lawlessness had taken all the joy of releasing new music, spreading it as lifeless and digital sound waves: "We're analogue people" he insists. Despite successful promotion runs with membership sites NPG Music Club, 3121.com, and after exactly one year lotusflow3r.com, Prince's rock and roll love affair with the Internet has soured of late having discovered at close hand how it has ever increasingly pirated his output.
Having closed the doors on his latest website in 2010 because there were so many other sources for the same music, and selling his latest album 20Ten which he instead distributed through deals that circulated the CD free with many European newspapers; Prince admitted the anguish had gotten all too much lately. Heading on extensive summer tours of European festivals he tells he is at his happiest when on stage performing to his fans, but hints that it could be a long while before returning to the studio to make a new record again.
During the interview Prince voiced his frustration with Glastonbury's organisers, saying they had used him name to publicise the event without even approaching Prince to perform. He played rival event the Hop Farm Music Festival instead – his first ever festival appearance in the UK. Don't take all this talk too seriously though, remember in 1993 when he announced his retirement from the studio? His 25 albums of his post 1993 career will testify there is plenty of spirit left in the Purple Reign yet.
Update
The show performed has been widely touted in the press as the greatest festival performance to date by any artist. Performing for 2 hours and 15 minutes to a capacity 30,000 crowd the set list was: We Live 2 Get Funky (inc. Rave Un2 The Joy Fantastic), Let's Go Crazy, Delirious, Let's Go Crazy (reprise), 1999, Little Red Corvette, Nothing Compares 2 U, Take Me With U, Raspberry Beret, Cream, Cool, Don't Stop 'Til You Get Enough, Let's Work, U Got The Look, Make You Feel My Love (Adele cover), Purple Rain, Kiss (extended), Controversy, Play That Funky Music, Controversy (reprise, inc. Housequake), Everyday People (with Larry Graham), Come Together (with Larry Graham), Higher (with Larry Graham), If I Was Your Girlfriend, Dance (Disco Heat cover) and Baby I'm A Star. Being there myself I can vouch it was the best Prince concert that I have seen to date. It made up for what turned out to be a slow year for Prince news.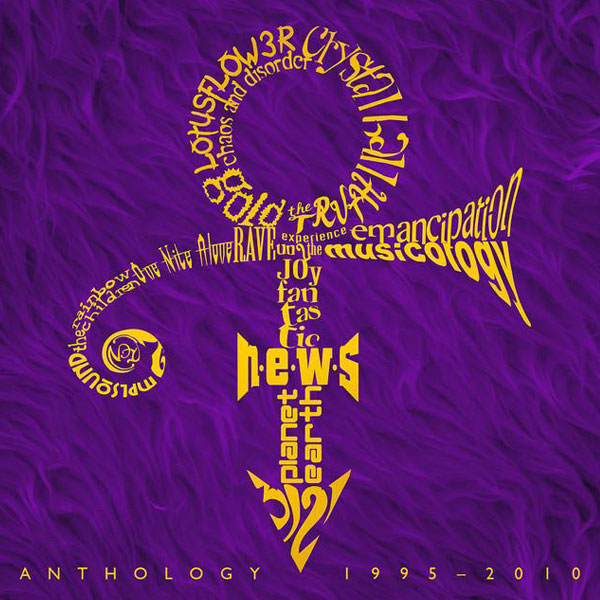 Want to know more?
Explore the full Prince discography, detailing every officially released album, single, DVD and VHS.
Or see new releases for the latest and upcoming releases and reissues.
New song released for Welcome 2 Canada tour leg
24 November 2011
Prince to release collaboration album with Andy Allo
8 March 2012